Vide Press
Independent Risograph Press Vide Press is a Risograph studio offering a wide range of print and publication services to all kinds of creative people in Toronto and beyond.
Since 2016, we've been pushing the limits of what is possible using this eco-friendly printing technique. With the ease of a digital process and an appearance similar to silkscreen, Risograph printing is perfect for your next creative project, big or small.
You can mix and match our 30 unique spot colours, including fluorescent and metallic inks, to create dynamic combinations and even full colour (near-CMYK) images. Choose from our range of paper stocks, binding methods, and finishing techniques to produce your custom project. We pride ourselves on quality publications, posters, and prints that combine illustration, text, and photographs. We work with a diverse and intersectional community of artists, illustrators, designers, musicians, students, publishers, and independent businesses. Tell us about your dream project.
List of Services
We produce a wide variety of prints, publications, artworks, and promotional materials. Nearly every job we do is customized to client specifications. The following is a list of our most common job categories.
Artwork
Prints
Cards
Collage
Illustration
Photography
Broadsheets
Music
Gig Posters
Record Sleeves
J-Cards
7" Singles
Promotion
Posters
Postcards
Brochures
Business Cards
Bookmarks
Propaganda
Rack Cards
Flyers
Inserts
Publications
Zines
Books
Booklets
Comics
Graphic Novels
Literary Journals
Pamphlets
Handbooks
Flip Books
Stationery
Greeting Cards
Wedding Invitations
Calendars
Letterheads
Envelopes
Misc.
Maps
Menus
Placemats
Retail Tags
Wall Paper
Tickets
Colours
Risographs use soy-based inks in a variety of colours, designed specifically for the machines. We currently stock a massive selection of 35 colours. These inks have a semi-transparent quality which can be utilized to create a dynamic "Multiply" effect when overprinting with other colours. This quality also means the ink colour can take on the hue of the paper it is printed on. While we specialize in offering many unique ink colours, we also provide some rare and premium ink options, such as: metallic gold, white, fluorescent pink, and fluorescent orange. These stunners have to be seen to be believed!
Unlike litho printing, screen printing and letterpress, Risograph doesn't have a Pantone system for the soy-based inks we use. However, we have done our best to match our current colours to standard PMS and HEX values in the list below.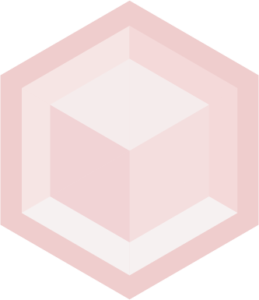 BISQUE
PMS 503 U
HEX F2CDCF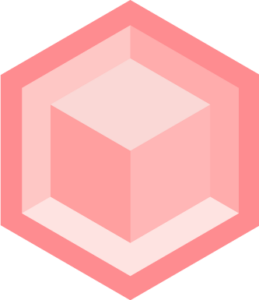 CORAL
PMS 177 U
HEX FF8E91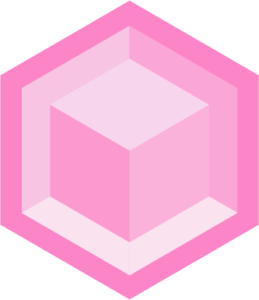 BUBBLEGUM
PMS 231 U
HEX F984CA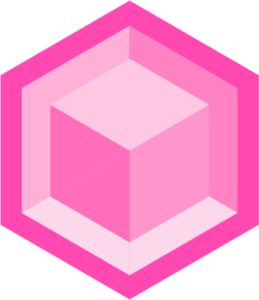 FLUO PINK
PMS 806 U
HEX FF48B0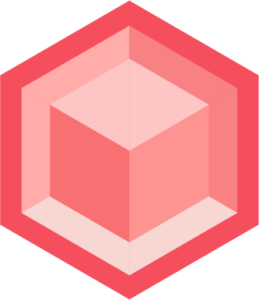 BRIGHT RED
PMS 185 U
HEX F15060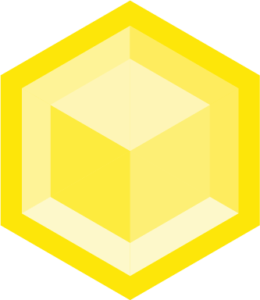 YELLOW
PMS YELLOW U
HEX FFE800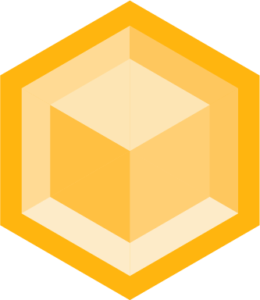 SUNFLOWER
PMS 116 U
HEX FFB511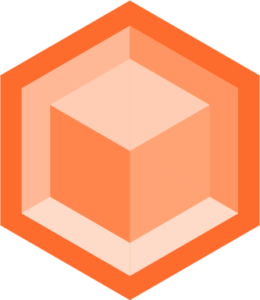 ORANGE
PMS 021 U
HEX FF6C2F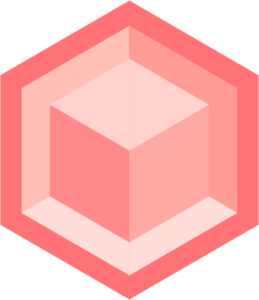 FLUO ORANGE
PMS 805 U
HEX FF7477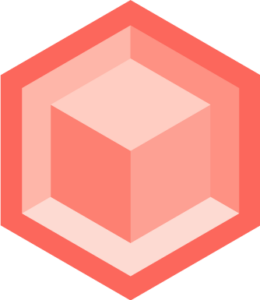 RED
PMS WARM RED U
HEX FF665E
LIGHT LIME
PMS 387 U
HEX E3ED55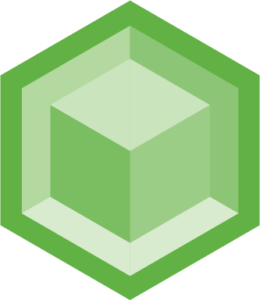 KELLY GREEN
PMS 368 U
HEX 67B346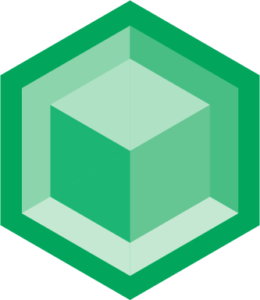 GREEN
PMS 354 U
HEX 00A95C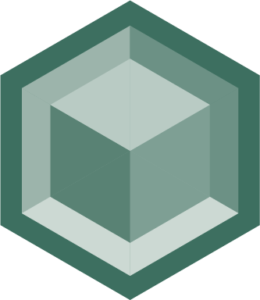 HUNTER GREEN
PMS 342 U
HEX 407060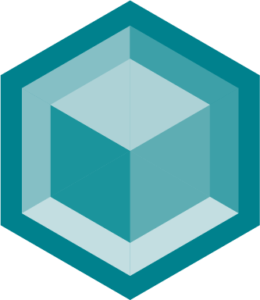 TEAL
PMS 321 U
HEX 00838A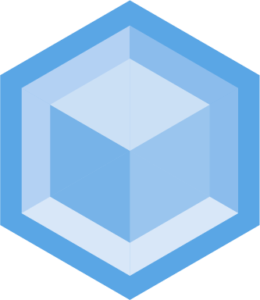 CORNFLOWER
PMS 292 U
HEX 62A8E5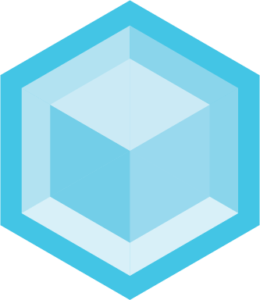 AQUA
PMS 637 U
HEX 5EC8E5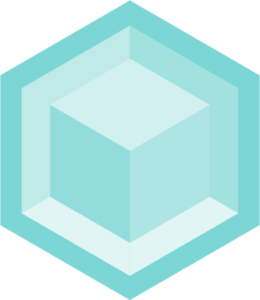 MINT
PMS 324 U
HEX 82D8D5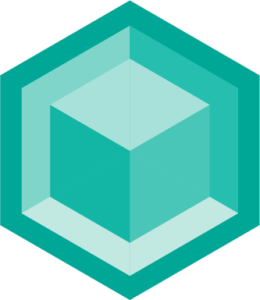 TURQUOISE
PMS 3275 U
HEX 00AA93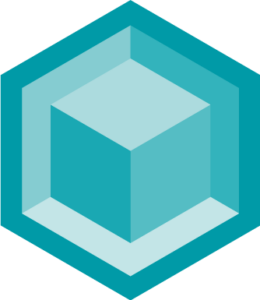 LIGHT TEAL
PMS 320 U
HEX 009DA5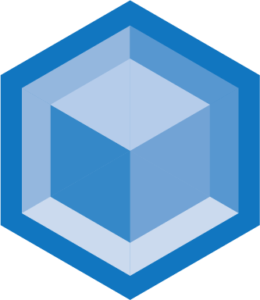 BLUE
PMS 3005 U
HEX 0078BF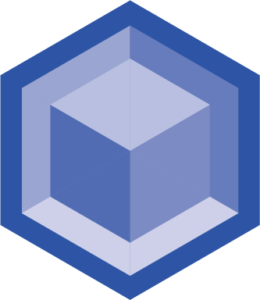 MEDIUM BLUE
PMS 286 U
HEX 3255A4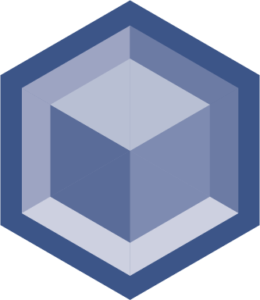 FEDERAL BLUE
PMS 288 U
HEX 3D5588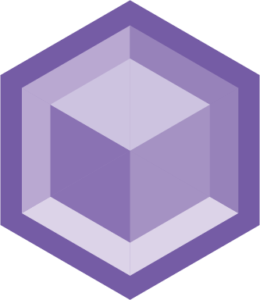 PURPLE
PMS 2685 U
HEX 765BA7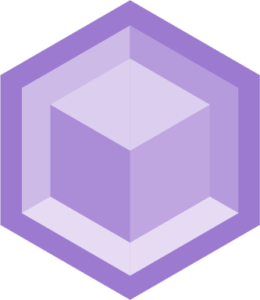 VIOLET
PMS 265 U
HEX 9D7AD2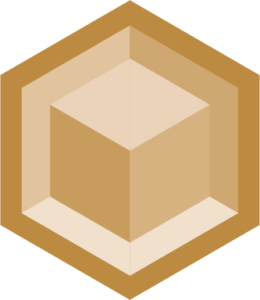 FLAT GOLD
PMS 1245 U
HEX BB8B41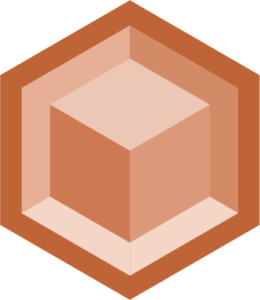 COPPER
PMS 1525 U
HEX BD6439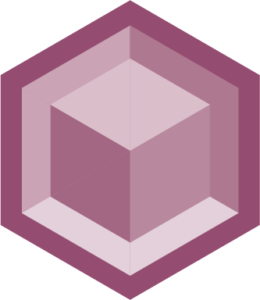 BURGUNDY
PMS 235 U
HEX 914E72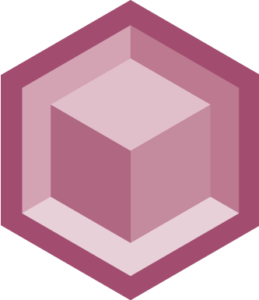 MAROON
PMS 221 U
HEX 9E4C6E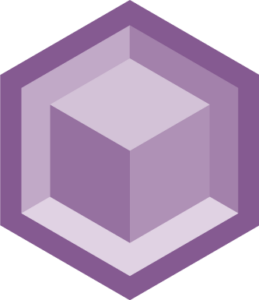 PLUM
PMS 2603 U
HEX 845991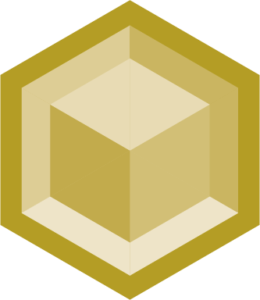 BRIGHT OLIVE
PMS 103 U
HEX B49F29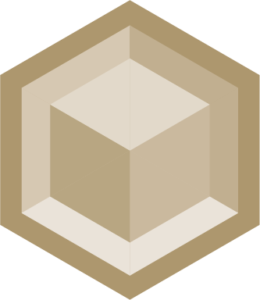 METALLIC GOLD
PMS 871 U
HEX AC936E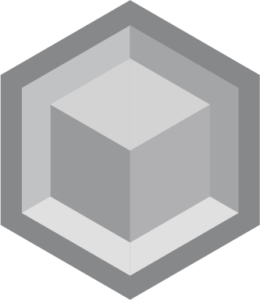 LIGHT GRAY
PMS 424 U
HEX 88898A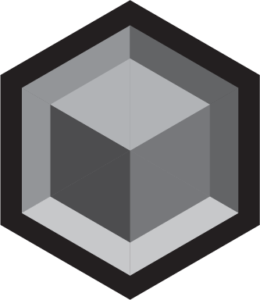 BLACK
PMS BLACK U
HEX 000000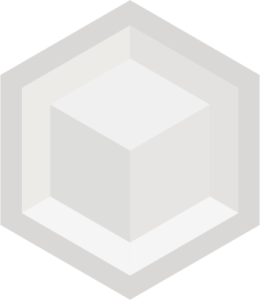 WHITE
PMS WHITE U
HEX FFFFFF
Papers
One of the joys of Risograph projects is that they must be printed on uncoated papers which tend to offer a great tactile finish. All of our papers are stocked in 11×17 and are either recycled or FSC Certified, and all of our papers are acid-free. Our house "white" and "warm white" paper and card stock is 80# Mohawk Via Vellum, ideal for publications and art prints. Mohawk's Via offers the most comprehensive and economical family of premium writing, text and cover papers in the market today. We also carry a selection of coloured bond paper to expand our colour palette, and can order custom paper when needed. Stocked paper selection is subject to change.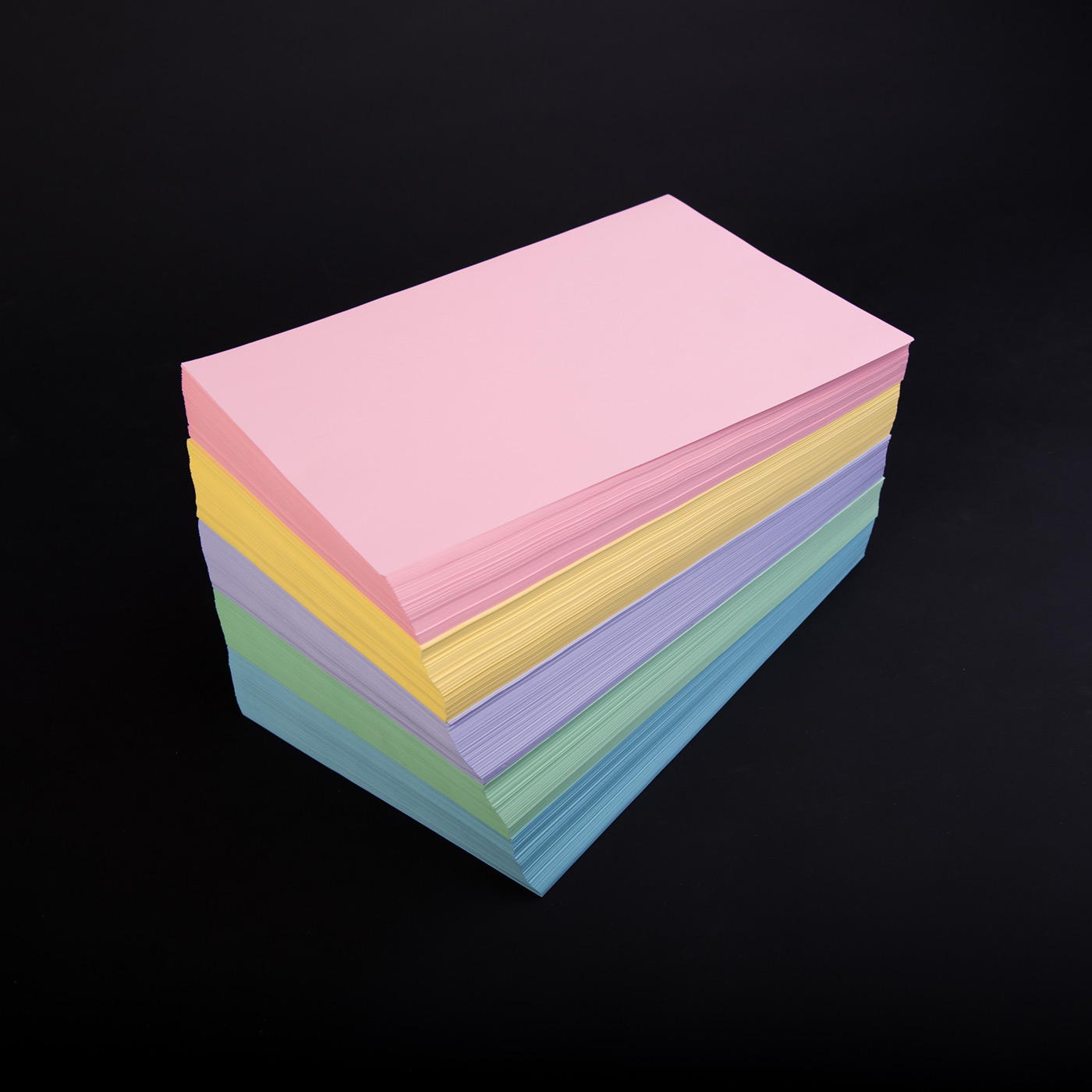 From Top:
60# Springhill Opaque TEXT – Pink
60# Springhill Opaque TEXT – Canary
60# Springhill Opaque TEXT – Orchid
60# Springhill Opaque TEXT – Pastel Green
60# Springhill Opaque TEXT – Pastel Blue
60# Springhill Opaque TEXT – Marigold (*Not Pictured*)
60# Springhill Opaque TEXT – Burgundy (*Not Pictured*)
60# Springhill Opaque TEXT – Blue Light (*Not Pictured*)  
60# Springhill Opaque TEXT – Celestial Blue (*Not Pictured*)
60# Springhill Opaque TEXT – Periwinkle (*Not Pictured*)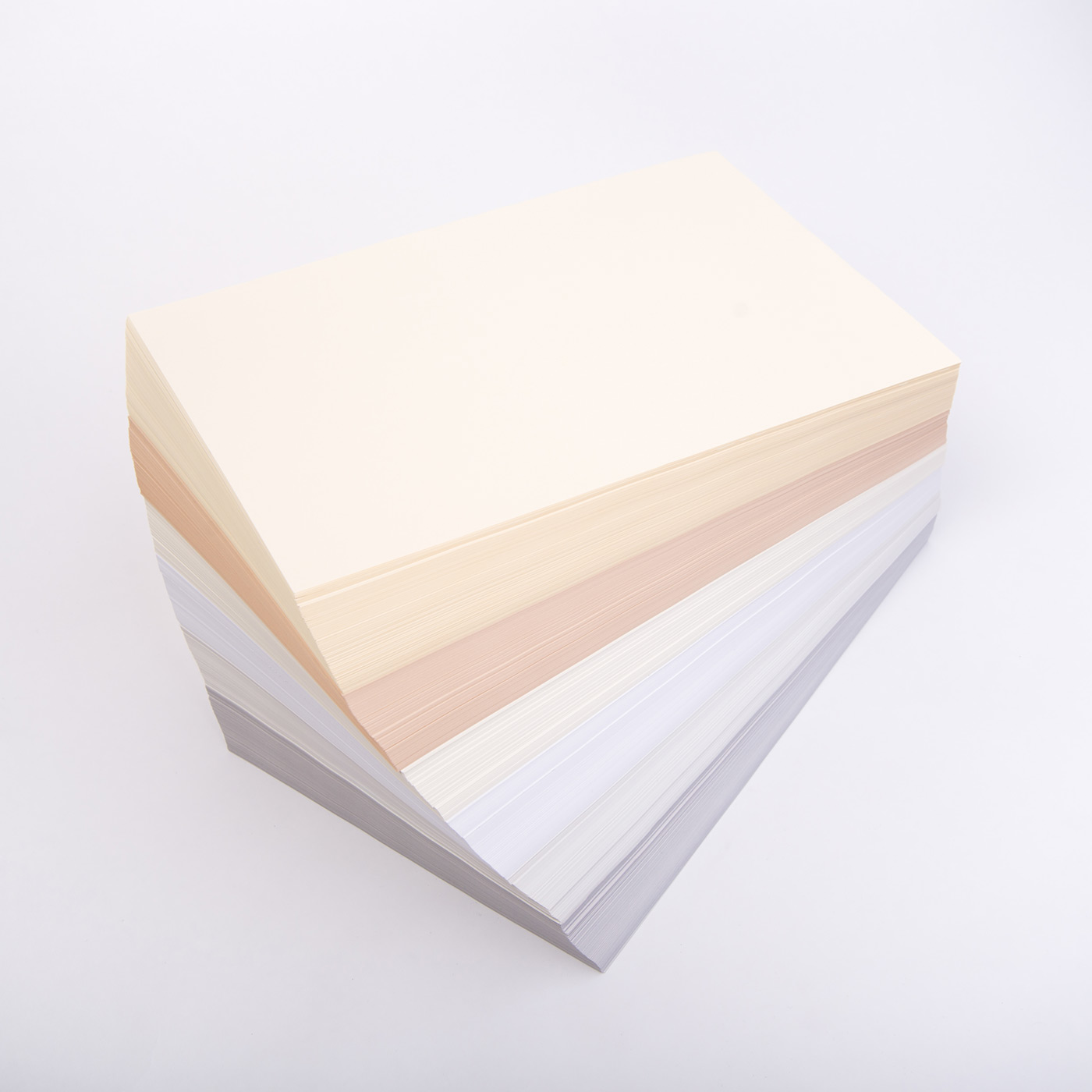 From Top:
60# Springhill Opaque TEXT – Ivory
60# Springhill Opaque TEXT – Tan
80# Mohawk VIA Vellum TEXT or CARD – Warm White
80# Mohawk VIA Vellum TEXT or CARD – Bright White
20# Rolland Enviro Copy TEXT – White
20# Earthchoice  TEXT – Gray
80# Rolland Enviro CARD – White (Not Pictured)
70# Cougar Vellum TEXT – White (Not Pictured)
*All TEXT are priced the same.
**All CARD are priced the same.
Due to the nature of Risograph ink, please note that we can only print on uncoated stock of 60gsm to 270gsm. You are welcome to supply your own paper, but please let us know in advance.

Saddle Stitch: This is our most popular zine and booklet binding method. Folded sheets (folios) are gathered together, one inside the other, and then stapled on the fold to create a book. Imagine a classic magazine. Each folio counts as four pages of the publication, so page counts for this method must be divisible by four. This type of binding is recommended for books that are 8-56 pages. Maximum page count is 80.

Perfect Bound: This is our most popular binding method for literary journals and larger publications. Perfect Binding is a widely used soft cover book binding method that allows for a perfectly laid-flat look. It has a square spine and the cover is usually made from paper or cardstock that is heavier than the interior pages. The cover is wrapped around the spine of the interior pages and glued together at the spine with a strong yet flexible thermal glue. The other three sides of the book are then trimmed as needed to give them clean "perfect" edges. This type of binding is recommended for books that are 40+ pages.

Saddle Sewn:  A premium method of binding zines and books. Folded sheets (folios) are gathered together one inside the other and then carefully hand-fed through our industrial sewing machine, sewing along the fold. This type of binding is recommended for books that are 8-32 pages.

Spiral Coil: Commonly used for documents, scripts, and calendars, this style of binding uses a plastic helical coil spiralled through a series of punch holes on the spine. This durable binding allows documents to lay flat on a desk or table and offers 360 degree rotation for note taking ease. Spiral coils are available in multiple sizes to accommodate page count and colours to match your ink choices. Recommend for books that are 8+ pages.

Folding
Folding
By hand or machine, we fold your cards, brochures, books, and pamphlets.
Scoring
Also known as creasing, we create a crease in the paper that allows for clean, easy folding and prevents the fold edge from cracking or buckling. Perfect for Greeting Cards, J-Cards, Zines, and Packaging.

Trimming
Standard Cutting
We use an industrial guillotine to trim all your booklets, cards of all types, and prints. Chop chop, let's go!
Custom Dimensions
We can custom cut your job to any dimension between 1" x 1" and 11" x 17".
Corner Rounding
Feel like cutting corners? We provide four custom corner cut sizes: 1/8″, ¼", and ⅜" rounded corner, and a 45° straight cut.

Assembly
Collating
The gathering and arranging of individual sheets or other printed components into a pre-determined sequence. Since the Riso doesn't print a book out with all the pages in order, we take that task into our own hands and collate pages by hand or machine.  
Packaging
We can package, bag, or add inserts to finish your custom projects.
Kitting
Like Collating, we can assemble your individual items into ready-to-ship sets, or kits.
File Prep
*NEW* Riso Consulting Service
If you're new to Riso printing, this service may be for you! Having difficulty setting up your file? Starting a publication with multiple contributors and want to make sure all your files are set up correctly from the get-go? Just need advice on where to begin? We'll refer you to our resident Riso Consultant who can walk you through your File Prep step-by-step and ensure your print-ready artwork is truly Riso-ready. Consultation fees vary depending on the depth and complexity of the project.
If you'd like us to take care of all the File Prep, we also offer a complete Riso-ready Prepress Service. Please inquire for details.
If you're happy to take the File Prep into your own hands, read on for all the DIY details and tutorials you'll need.
Read More
Paper Size
The maximum paper sheet size for all Risograph printing is 11" x 17" (tabloid), and we can produce any custom size smaller than tabloid.
Printable Area
The maximum printable area is 10.5" x 16.5". We require 0.25" of empty space on all page edges. To achieve the effect of an image that extends to the very edge of the page see description of "Bleed" below.
Bleed
If you want your image to go right to the edge of the page, you will need to add 0.125" of bleed and the page will have to be trimmed before delivery.
Publication Size
The maximum size of a publication (perfect bound, saddle stitched, or sewn) is 8" x 10". Price breaks occur at sizes under 5" x 8". We can produce publications at any custom size.
Ink Coverage
Risograph printers are not well suited to print 100% ink density across 100% of the paper. Full ink coverage at the top, bottom, and edges of the paper can cause problems. For this reason, we may need to screen the ink density at 90% or request file modifications. Consult with us when preparing files with heavy ink coverage.
Screen (Halftone Dots)
Ah, that classic old comic book look! The halftone dot is a hallmark of the Risograph printing process. We can print large dots (38 LPI), medium dots (71 LPI), or small dots (100-200 LPI) for a finer resolution image.
Graintouch (aka Stochastic Screening or FM Screening)
If you want an alternative to a classic Halftone, "Grain-Touch" is a randomized diffusion dither pattern that works very well with gradients and water-colour style illustrations. Its randomized character makes registration a little looser and livelier, but it avoids creating moire patterns, obscures the halftone dot and adds its own unique grain texture.
Overprinting Ink
One of Riso's most magical qualities comes from combining standard ink colours to create new, unique combinations. By printing one ink overtop of another we are able to achieve an enormous range of new colours. You can estimate ink interactions in Adobe software by applying "transparency > blend > multiply". For accurate results, please consult our Colour Chart (available for purchase at our online shop).
CMYK
Risograph does not use standard process colours. To achieve near-CMYK results, we use: Blue or Aqua for the Cyan layer, Bright Red, Bubblegum, or Fluorescent Pink for the Magenta layer, Yellow or Sunflower for the Yellow layer, and Black inks. Sometimes we use alternative colour models to create unexpected and dynamic results.
Separations
We prefer that you deliver your multicolour artwork and publication files as separate layers accompanied by a digital composite. In some instances can assist you in creating separations of your files (See Riso Consulting and Prepress Services above). To learn more about separations, head over to Pennsylvania-based Risolve's incredible file set-up video tutorial. https://risolvestudio.com/pages/file-set-up
Resolution
300dpi Minimum for Raster images, 600dpi for Bitmaps, OR uncompressed Vector-based Illustrations and typography. The Riso is capable of printing bitmaps, rasterized images, and vector type and shapes all at the same time if properly set-up and exported as a PDF file. When exporting to PDF, please ensure that you don't compress the file so as to preserve all elements in their native state.
Proofing
We do not provide proofs for small jobs. Proofs are available for purchase upon request at a rate of $10 per page per colour. If you want a publication proof, it's best to set-up a selection of elements on a single tabloid page.
File Types
We prefer that files be exported as high-resolution, print-ready PDFs. Please include bleed where desired. For publications, provide consecutive pages and do not export as spreads. Do not tile artworks on a single page. Please make sure your file's elements are assigned to their appropriate spot colour (see Our Colours for relevant Pantone numbers).
Terms and Conditions
When you place an order with Vide Press you accept in full the following terms and conditions.
TL;DR: Your project begins with a quote. After we agree upon the estimated timeline, cost, and details, production begins when you submit print-ready files. We require a 50% deposit on all jobs over $300. We charge tax. Your job must be paid-in-full before it leaves our studio. We pride ourselves on quality work. You accept that Risograph is an imperfect process. You're happy. We're happy!
Read More
Quotes
Quotes are available upon request and are valid for 30 days from receipt. Estimated quotes are based on the stated details of your job and are subject to change if your submitted files differ from the details of your request.
Approval & Confirmation
Your submission of a print-ready file serves as approval for us to begin production on your job. We carefully review all files before printing to ensure optimal results. Where possible, we provide feedback on production concerns. However, all corrections to your files remain your responsibility and the submission of new files may delay your timeline.
Payment
All jobs must be paid-in-full upon pickup/before shipping. Jobs over $300 require 50% deposit before production begins. We can provide 30-day payment terms to institutions. We accept cash, cheque, e-transfer, and Visa (subject to an additional charge of 3.4%). We charge the standard Ontario tax of 13% and accordingly for out of province clients.
Production Time
Your job will be considered approved and ready to proceed the day you submit print-ready files. All production times and delivery dates are estimates calculated from the business day you submit your files.
While good work takes time, we strive to provide quick turnarounds and meet your deadlines. Small print jobs (posters, postcards, etc.) require 3-4 business days. Simple publication jobs require 1-2 weeks, while more complex publication jobs require 2-3 weeks to complete. Anything less than the times estimated above may be considered a rush order.
We cannot assume responsibility for any unforeseen circumstances (ie. machine breakage, flood, fire, supply shortages, postal strikes, sabotage, or other ungodly acts) which may interfere with meeting the estimated due date.
Client Deadlines and Rush Orders
Please communicate all hard deadlines you have, such as a launch or a fair. When our schedule permits, we can rush your order for an additional percentage fee that reflects the urgency. This ranges anywhere from an extra 10% (faster than estimated) to 100% (meeting a nearly impossible deadline).
Printer's words of wisdom: always leave yourself extra time for unexpected delays (on your side and ours).
Pick Up
Job pick-up is individually negotiated as we do not keep regular business hours. That said, we are usually available throughout the week and into the evenings. We will hold your job for up to six weeks, after which point we can no longer assume responsibility.
Courier + Shipping
We ship jobs across Canada and internationally through Canada Post. We are able to provide a Toronto-based inner-city courier service through our friends at Sendit Courier. All courier and shipping estimates are subject to change based on actual charges and an additional processing fee. We are not responsible for delays in shipping time.
File Set-Up
You are responsible for preparing and submitting print-ready files. For best possible results, please follow our file set-up guidelines and submit a full-colour composite of your artwork. While we review all files to ensure that they meet our high-quality standards, we are unable to provide detailed feedback.
You must specify if you require any special production features, such as halftone dot size or stochastic screening, abnormal registration, etc.
File Errors & Typos
We do not monitor written content and cannot assume responsibility for typos, low-resolution images, flattener errors, unexpected digital artifacts, or other problems contained within your submitted files.
If you catch an error once production begins, we may be able to accommodate a corrected file for a small fee to account for disruption in the process.
Printer's words of wisdom: remember to always proofread your project and submit high-resolution artwork.
Separations & Multi-Colour Artwork
You are responsible to prepare and provide your own colour separations. If you need help setting-up multi-colour artwork, there are some great online resources, like this video from Risolve Studio. We may be able to provide colour-separation services for a small fee when our schedule permits.
To produce multicolour projects, we require a digital proof from you demonstrating the colour composite, opacity, layer blending, and intended appearance of overprinting.
Risograph Imperfections
Any discrepancies between a digital proof and the final print is a result of the Risograph process. We cannot guarantee colour match, the accuracy of tone/shade, or line consistency. It is important that you understand and accept that Risograph is an imperfect process (and that's what we love about it!). We cannot assume responsibility for ink smudges, misalignment between layers or prints, roller marks, picker marks, or uneven coverage. To better understand the unique characteristics of Risograph, read more in our FAQ.
Proofs: Digital & Print
Upon request, we can send you a digital proof (PDF) of your job. However, any corrections to your files after submission of print-ready files may delay our estimated time for production. Due to the nature of Risograph printing, we do not provide print proofs as part of our standard job process. When possible, we can provide print proofs of your submitted job at a cost of $10 per colour, per page. If you request print proofs, we suggest that you maximize your use of an 11″ x 17″ sheet to include as many project elements as possible and give yourself ample time to make corrections/modifications.
Documentation & Portfolio
We reserve the right to document your project and its production process unless you request otherwise. Your project may be displayed online through our social media and/or website, as well as in our studio archive. Please inform us if you want your project to remain private before a certain launch date, or to not be publicly shared at all.
Job Satisfaction
We pride ourselves on good work and stand behind everything we produce. Please inform us if you're not satisfied with your job or if there are printer's errors beyond what has been outlined above and in our FAQ. Depending on the nature of the problem, we can discuss the possibilities of reprinting. We do not offer refunds on work completed. In the end, we hope that you love your job and return to Vide Press for your next project!
FAQ
What is a Risograph and How Does it Work?
Risograph is a print process that provides the graphic character of screen printing in a machine that looks a lot like a photocopier. We print with the newer MZ 990 – a two drum machine, meaning it can print two colours in a single pass. We also run an older RP 3700, which has only one drum, so it only prints one layer at a time.
Read More
Risograph drums are interchangeable and printing multiple colours on top of one another creates dynamic overprint combinations. We provide a variety of spot colours unique to the Riso, including fluorescent and metallic inks. Photographic reproductions are also possible with a variation on CMYK, or any other combination you can dream of (imagine a photo printed using only purple, orange, and green inks!).
The process works by transferring digital artwork onto a physical screen/stencil called a "master". The master is then wrapped around a drum filled with soy-based ink. The paper is fed flat through the machine while the ink is pushed through the stencil and onto the paper – all while the drum rotates at high speed. This allows us to print quite quickly which makes producing publications using the Risograph a dream. The method also allows us to print on newsprint which is not possible on a photocopier because of its complex paper path.
Risographs were designed in Japan to bridge the gap between inexpensive and costly print methods and emerged as a competitor to the photocopier. This makes them ideal for runs of 1–2000. Prints become more cost effective at 50+ prints. Risographs have historically been used by educational institutions, offices, and church groups. In the past decade, Risograph printing has seen a resurgence amongst graphic artists and small press publishers. We are proud to be a part of this new movement of Risograph-based artistic practices.
How is Riso pronounced?!
Reeso, Rizzo, Riizo? Officially, it's pronounced "Reezo", but everyone has their own unique way of saying it!
Smudging
Risograph ink is made from a combination of soy-oil, water and pigment and it dries through a combination of paper absorption and evaporation. Only some types of paper are suitable for printing with the Riso and the prints will always retain a newspaper like quality – with enough effort you will find that the ink can smudge and rub off onto your fingertips.
Uneven Coverage
Large areas of heavy ink coverage can result in visibly varied print consistency due to ink flooding across the stencil. We always recommend adding an invisible screen pattern these areas – ie. setting them at 90% density or below to avoid this issue. Occasionally wide banding may be visible across the sheet due to the placement of the ink distribution nozzles of the colour drum. This is normal and usually quite subtle, but may be more apparent depending on the artwork.
Tire Marks
The Risograph feeds paper into the machine using a set of rubber rollers that run across the center of the sheet. Heavy ink coverage in a print can often result in marks when printing successive layers or on the reverse side of the press sheet. When feeding paper that has already been printed this can result in tracking marks on the leading edge of the sheet.
Alignment / Registration
Registration will not always be perfect when printing more than two layers, so please take that into consideration when preparing your file. Risographs were originally designed for simple 1 and 2 colour graphics. To get the best results when printing more complex artwork, it is important to include trapping. Trapping is the process of adding overlap between colours that interact in order to avoid gaps or white spaces in case of misregistration.
Pick Marks
A 'pick off needle' is used within the Riso to separate the print from the drum when printing. Heavy ink will cause the needle to drag across the print leaving a small, nearly invisible, scratch line.
Expectations
It is important to understand that while Risographs can produce impressive, high-quality results, it is unlike the perfection that we have come to expect from digital printing. The charm of Riso comes from embracing the unexpected and accepting the inconsistencies produced by the printing process itself.
Non-Discrimination Policy
Vide Press is proud to support a diverse range of clients including intersectional and LGBTQ individuals and organizations. We do not and shall not discriminate on the basis of race, colour, religion, gender, gender expression, age, national origin (ancestry), disability, or sexual orientation, in any of our activities or operations.
Sponsorships
From time to time, we offer select sponsorship discounts to clients in return for the inclusion of our logo and a printing credit in their publication.
Vide Press is a Risograph print studio located in downtown Toronto. We take pride in custom jobs, high-quality results, and elevating the medium to an art. We specialize in producing publications and zines, posters and promotional materials, and work with some incredible artists, illustrators, designers, musicians, students, small press publishers, galleries and independent businesses across Canada.
Vide Press is owned and operated by musician and designer Quentin Mitchell. With nearly two decades of professional experience in the print industry, Quentin discovered Risograph in 2012 through local studio Paper Pusher, and founded Vide Press in 2016. Through Vide Press, Quentin has established himself as a vital member of the independent publishing and Risograph community and is proud to work closely with other Canadian Riso studios, such as Colour Code Printing in Toronto and Moniker Press in Vancouver.
Contact Us
General Inquiries and Quote Requests:
Mobile Phone:
438-838-8839
Business Hours:
Generally Monday to Friday 10am-7pm (subject to change)
Studio Address:
101 Sheridan Ave.
Toronto, ON M6K 2G6
*Drop-ins and Pick-ups by appointment only*