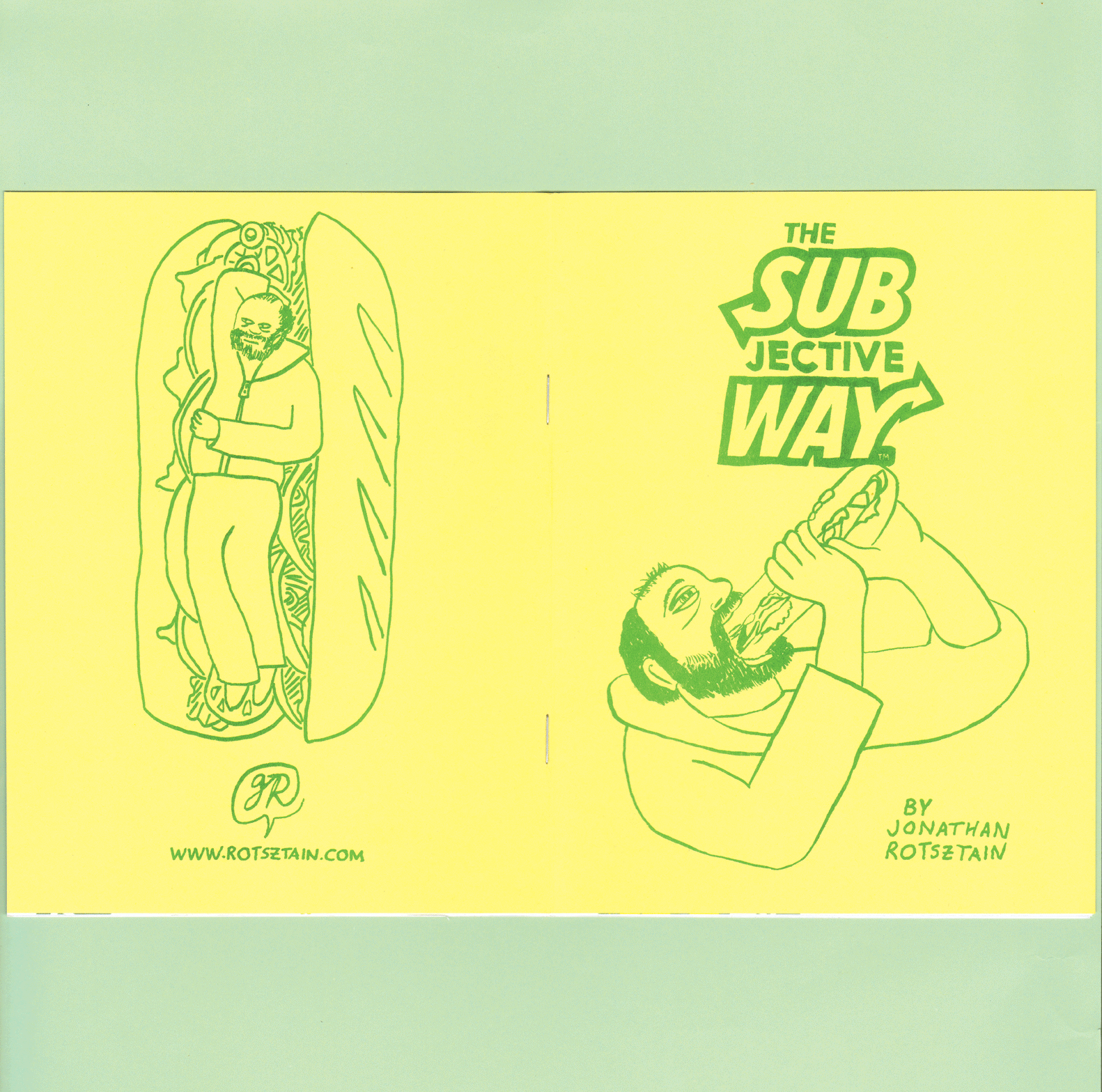 20 Nov

Jonathan Rotsztain "The Subjective Way"

"The Subjective Way" Booklet by Jonathan Rotsztain  for the Toronto Art Book Fair 2016.

Green Ink on 60lb Springhill Opaque Colours (Yellow) and Blue Ink on 70lb Rolland Enviro100 Text.

Genuine Subway Sandwich Paper Insert.

100 copies / 5.5″ x 7.25″ / 12pgs / Saddle-Stitch.